What a BlueScope warranty means for you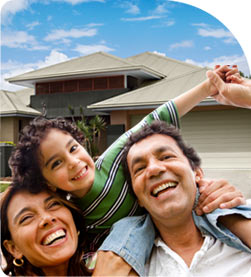 Your home is likely to be your biggest financial investment and your largest asset. Having a BlueScope warranty covering the important steel building products in and around your home is an investment in peace of mind.
BlueScope is one of the leading steel companies in Australia and New Zealand, with a proud 95 year history. BlueScope products are high quality and made for Australian conditions. They have been subjected to years of rigorous testing ensuring a long lasting performance. Beautiful, durable and versatile, they lend themselves to a wide range of building applications from roofing, walling, fences, sheds, guttering, house frames to water tanks. Our technical experts carefully consider the environments in which these products are located and installed. Choosing the right product for the right environment ensures you maximise your BlueScope warranty and minimise any potential concern by protecting your investment.
Our BlueScope warranties are available for up to 36 years for roofing and 50 years for framing, depending on the product type and location of your build. To maximise your warranty, contact Steel Direct to discuss the best options for your build, or use our warranty estimator to see how different products and locations will influence your warranty.